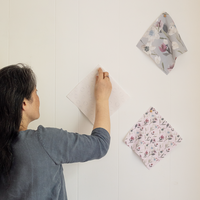 Something new...
I am slowly adding fabric and wallpaper collections to Spoonflower and am having such a lovely time! Spoonflower is a print-on-demand service with sustainability at the forefront, which I strongly advocate. I'll be updating with new designs regularly, so please check often!
Shop my designs at Spoonflower
Useful & Beautiful
My aim is to create products that are as lovely as they are utilitarian. I love to give gifts and I often design while asking myself the question, "What would be a delightful present?" I hope these products will be a way to create meaningful gifts for yourself and others.